Events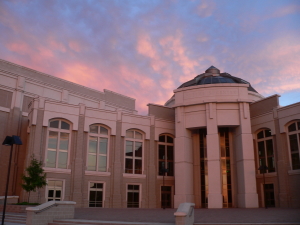 The Camerata Singers customarily perform two primary concert events per year. The Spring Concert is usually scheduled in late April or May, and the Fall Concert in late October or November. Some concerts are "stand-alone" choir events performed with our accompanist and/or a small instrumetnal ensemble. Other concerts are full symphonic events performed with the Idaho State Civic Sympony. The choir also collaborates regularly with the Symphony on their Christmas Concert in December.

On a few occasions, the Camerata Singers have been invited to collaborate with other choirs and orchestras in out-of-area concert events.

All local concerts are performed in the Joseph C. and Cheryl H. Jensen Grand Concert Hall of the L.E. & Thelma E. Stephens Performing Arts Center.
Upcoming Concerts